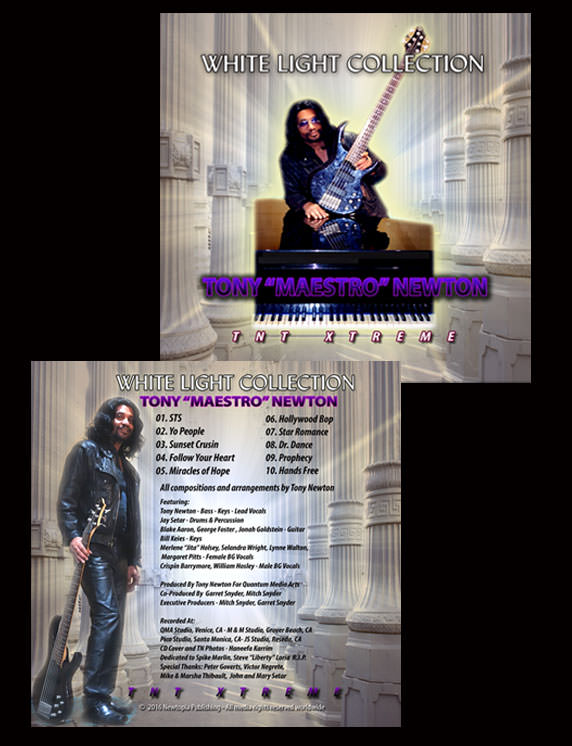 * If you are ready to listen to Tony's "Boombastic" music, get ready for profound mind-blowing words and incredibly beautiful sounds. – MikoStar
* 'White Light Collection', An Inspirational Journey of Sonic and Emotional Passion. – Music Tumbler
* Tony truly inspires every listener, and in the 'White Light Collection'' his power and talent in music is unparalleled. – Andrea
* This awesome product comes loaded with scintillating artistic performances. The rhythm, melody, and sound of the songs are truly a treat for anybody's ears, let alone hardcore music fanatics. – QMA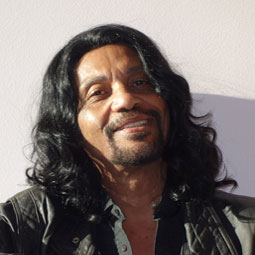 QUANTUM MEDIA ARTS MUSIC PRESS RELEASE – FALL 2017
Not too long ago, the world of music found a revelation in Tony Newton, a virtuoso hailing from the historic city of Detroit, Michigan. Tony took keen interest in the art of music right from the days of his childhood. At the tender age of 7 years, his passion for music drew him closer to the piano. Although Tony is highly adept in playing multiple musical instruments like woodwinds and keyboards, there is no denying the fact that he has carved out a niche for himself in the field of electric bass. In the 60s decade, a fourteen-year-old Newton officially launched his bass guitar career along with the likes of esteemed musicians, such as John Lee Hooker, T-Bone Walker and Little Walter. Tony has sealed a permanent berth for himself in the souls and minds of music lovers not only across the USA but also in different parts of the planet by recording with innumerable world-renowned artists, including Tony Williams, Smokey Robinson, Stevie Wonder, Michael Jackson, Aretha Franklin, and guitarists Allan Holdsworth and Gary Moore. Following in the footsteps of the distinguished Motown bassist, James Jamerson, Tony and his "Novaphonic Q Sound" discovery and sound physics is not a long way off from becoming the Sir Issac Newton of the musical arena.
Tony has churned out thunderous singles, duets and albums time and again to enrapture the population. Once again, Tony is all set to mesmerize all of his devotees old and new with the "White Light Collection" Album, making it a stunning treasure for music enthusiasts. The album stands out from the crowd because of its uniqueness and level of artistry. Creativity and ingenuity get a whole new definition with this pulsating release as it is awash with innovative ideas and thoughts. To blow the minds of the music listeners away and spice things up a bit, this awesome product comes loaded with scintillating artistic performances. The rhythm, melody, and sound of the songs are truly a treat for anybody's ears, let alone hardcore music fanatics. With all these distinctive features, it is certainly going to add a whole new dimension to rock, funk, and fusion music. This musical venture of Newton will undoubtedly widen the scope of whatever he has formerly contributed to the musical sphere.
The songs of the album are expressed like evocative and vivid images so that the listeners and audience can relate themselves to them with utmost ease. The potency of the words in the songs is so immeasurable that they do not appear to be mere words, but a mirror of real-life instances. Ideas and emotions prevalent in the songs flow freely and impetuously like a stream of water. For a song to be etched indelibly in people's minds, it needs to possess depth and density. The profoundness of the songs is so inexplicable that they seem to keep on playing in the listener's mind uninterruptedly. The foundation of this incredible piece of craft has been primarily laid upon "Feel Good-Message" songs. Funk grooves, pristine vocals and Newton's well-known huge sonic pallet, the three plurals that have mostly set Tony apart from his competitors get even more spotlighted in the White Light Collection. In simple words, though Tony improvises tremendously and leaves no stone unturned to fascinate the masses with his innovational might, he has not devalued the aspects that have elevated him to the zenith of fame and stardom in the American music industry.
All in all, Tony Newton TNT Xtreme, White Light Collection is an album which promises a great deal and is in a league of its own in many respects. This phenomenon can be expected to set the music industry ablaze for a considerably long period of time.
Collectors Edition Audio CD – $29.99
*Includes 10 Music Videos – 1 delivered each month
Delivered to your door!
Radio Edition Audio CD – $24.99
*Includes 10 Music Videos – 1 delivered each month
Delivered to your door!
Collectors Edition Music MP3 Download – $24.99
*Includes 10 Music Videos – 1 delivered each month
Digital Download to your computer, phone, or digital device!
Radio Edition Music MP3 Download – $19.99
*Includes 10 Music Videos – 1 delivered each month
Digital Download to your computer, phone or portable device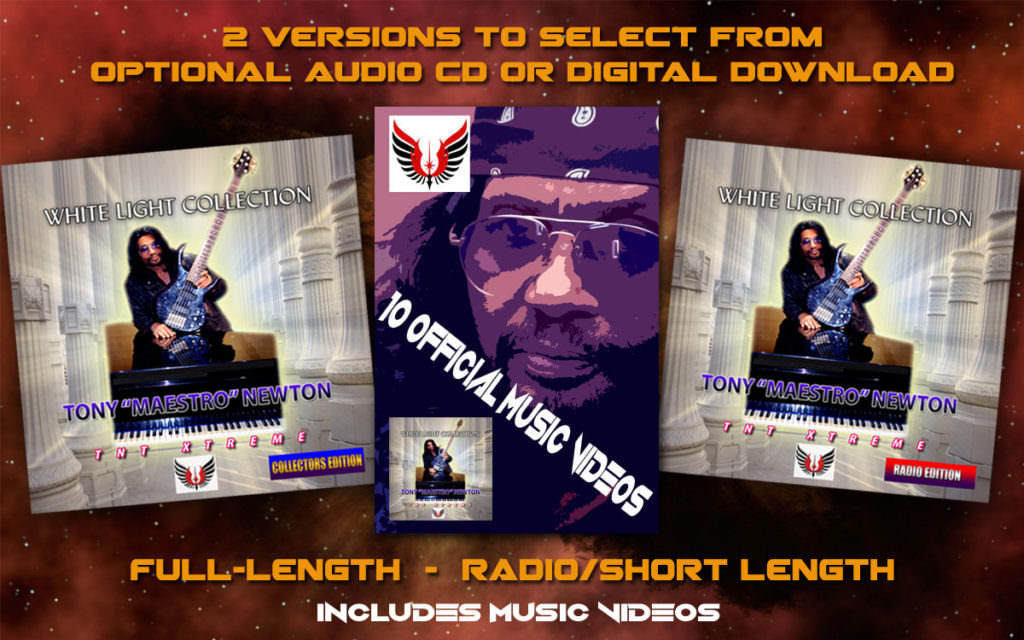 WLC PURCHASE OPTIONS
The "White Light Collection" album is sold as a "COLLECTION" of songs and music. There are "no" single song sales. However as an exclusive WLC album purchaser you will also receive a digital HD video download for each of the albums single song releases each month throughout the year. Save on your data and streaming costs by download and play WLC videos and music on your cell phone, tablet, computer or other digital device.
There are various album purchase formats and choices to select from to suit your personal needs. This includes: [1] RADIO "Short" edition [2] COLLECTORS "Full-Length" edition [3] PHYSICAL CD [4] MP3 DIGITAL DOWNLOAD and [5] 4 Exclusive VIP access membership (Silver-Gold-Platinum-Diamond) included with album purchase. Check out the album/vip access options below also.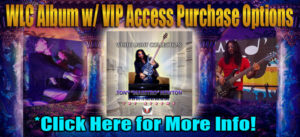 WLC FULL LENGTH AND RADIO EDITIONS
We want everyone to enjoy the "White Light Collection" album so we created 2 editions/versions. Sometimes you may not have time or in some cases can't afford the collectors full-length 1 hour 16 minute album version. So we also created a "Radio" version which contains radio, shorter versions around 3-4 minute songs which you would hear on mainstream AM radio with a total of approximately 42 minutes. The actual time difference between the two versions is around 32 minutes, actually quite a difference in time. However if you are a hard core music lover you will totally enjoy the collectors full-length 1-hr:16 minute full-length version with includes all the great solos, lyrics and full artistic performances. The piano songs are the same on both radio and full-length versions, however the Bass Solo 'Free Hands" has both radio and full-length versions. We also created the radio version for mainstream radio stations airplay. However you may hear the FL/Collectors versions on FM stations like NPR.
You will also receive these awesome FREE BONUSES with any of the album purchases.
BONUS 1: Includes 10 music videos – 1 delivered each month as released.
BONUS 2: If you purchase the audio CD – you will also get the digital download album FREE for your computer or portable phone, tablet, I-Pad, etc.
BONUS 3: With any of the albums purchases you also receive 1 month/30 days of exclusive website access to the VIP Club member's area.
BONUS 4: WLC 31 page album liner notes including credits, photos, and more! 
FULL LENGTH VERSION
STS – 08:53
Yo People – 04:25
Sunset Crusin – 08:46
Dr. Dance – 08:24
Miracles of Hope – 05:30
Hollywood Bop – 07:18
Star Romance – 04:15
Follow Your Heart – 13:43
Prophecy – 04:44
Hands Free – 10:29
TOTAL TIME: 1:16
RADIO VERSION
STS – 03:32
Yo People – 03:35
Sunset Crusin – 04:00
Dr. Dance – 04:34
Miracles of Hope – 03:53
Hollywood Bop – 03:40
Star Romance – 04:15
Follow Your Heart – 06:06
Prophecy – 04:44
Hands Free – 03:47
TOTAL TIME: 42:06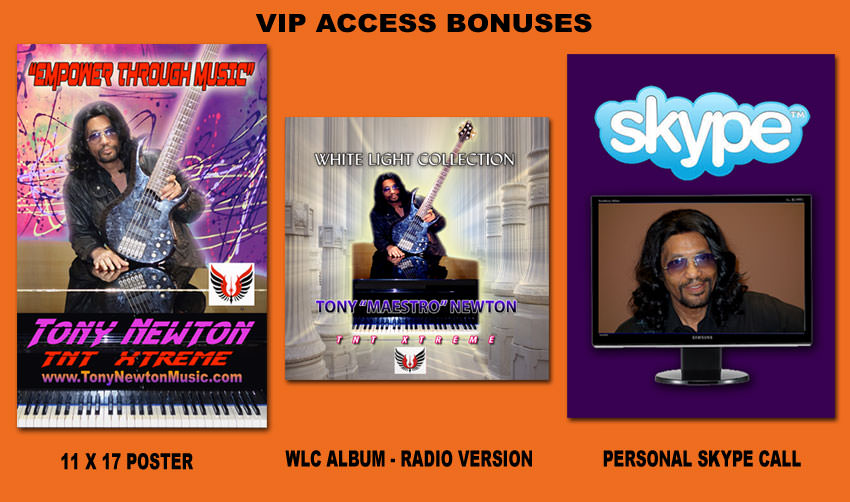 COMING SOON!
WLC LEXICON: an extended dynamic e-book containing many stories about the "making of WLC", its challenges, goals and vision along with personnel biographies, many photos taken during the recording. Tony's vision, creative concept, and plan for each song and composition and lots more.
WLC SONGBOOK:  A songbook with complete song and music charts, vocal lead sheets, master rhythm chord charts as well as string and French horn parts for those that want to include WLC songs in their club and concert performances. There will be 2 versions: 1. All songs and parts expertly notated for easy reading and understanding. 2. All songs including Tony's autographed hand notated raw charts.
See the QMA – TONY NEWTON MUSIC_BOOK_MOVIE_VIDEO GIFT BUNDLES for more exciting products from Tony.